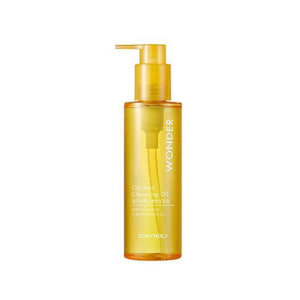 Tonymoly Korea
WONDER OLIVETOX Cleansing Oil
Regular price
$33.60
Sale price
$42.00
190ml
6 Simple ingredients!
6 second perfect deep Cleansing! 
Cleansing oil, which includes olive oil grown and extra virgin olive oil in Spain. Contains 73.3% of olive oil, deep cleansing the make up waste into the pores and moisturizing the skin. It contains 86.4% of natural ingredients to give mild cleaning.
This Oive oil-based facial cleanser that dissolves makeup thoroughly with zero residues.
Wonder OliveTox Cleansing Oil contains 73.3% of Spanish olive oil, high quality of extra virgin olive oil and Vitamin E 
that effectively cleanse your skin while maintaining natural moisture levels.
[How to use]
Dispense 2-3 pumps into dry hands. Gently massage onto dry skin, focusing on areas with heavy makeup and/or buildup to help dissolve skin impurities. Wet hands with a little water and massage face around 30 seconds until the oil emulsifies and turns milky white. Rinse off with warm water.
---
More from this collection